The Great Rethink: Challenging Our Assumptions About the Future
A report from the 2022 Thought Leader Forum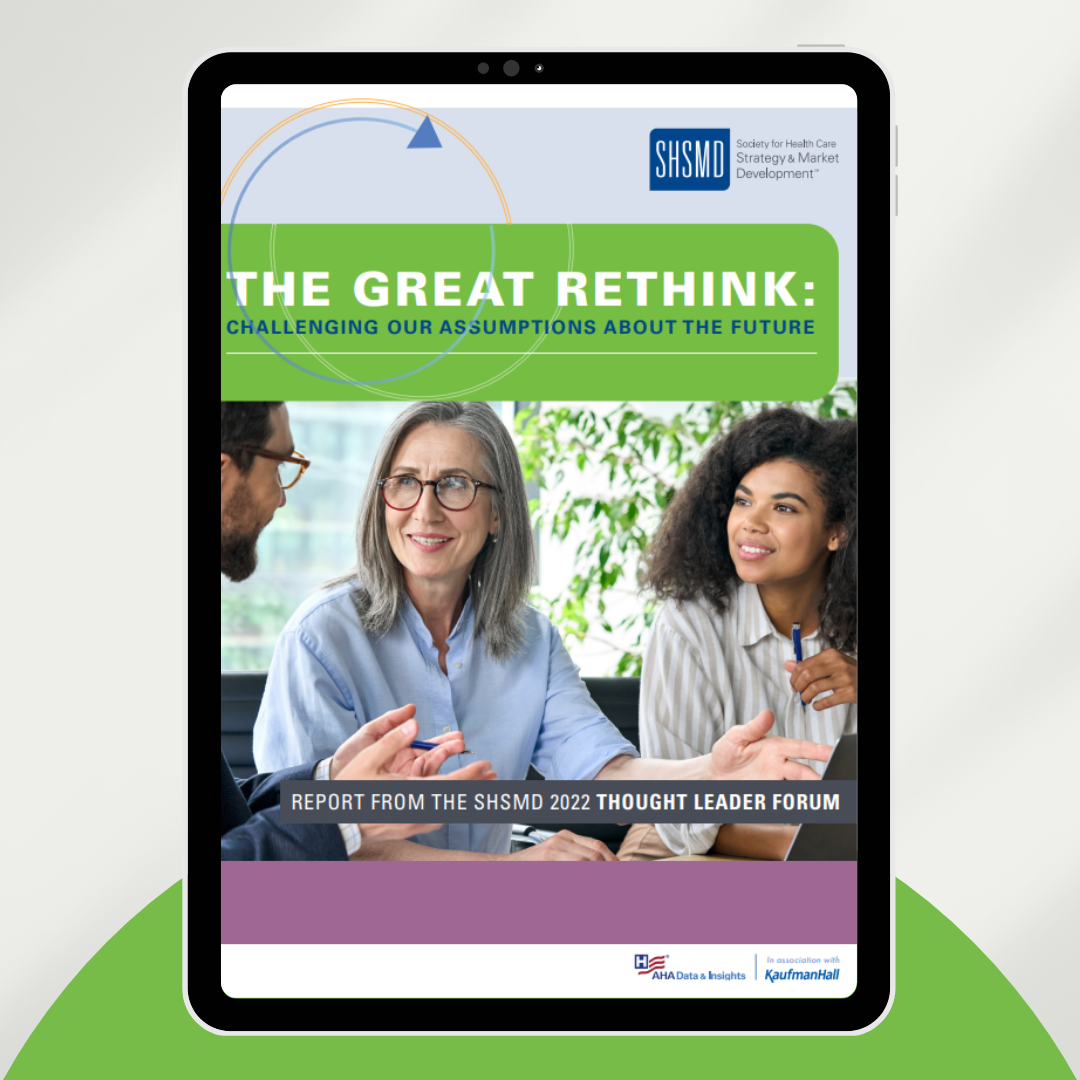 The new skill required of health care leaders today is the ability to drive transformational change optimizing our core businesses while positioning our organizations for big, future-oriented moves. But where do we begin?
The 2022 Thought Leader Forum, "The Great Rethink: Challenging Our Assumptions About the Future," hosted at the SHSMD Connections 2022, addressed transformational change and how senior leaders are testing assumptions on some core questions to push their organizations forward:
What does our service portfolio need to be?
What does our community actually need?
How do we truly differentiate our position in the marketplace?
How can our brand better communicate our strategic intent?
What is the culture we have today compared to what we want to create?
How do we get our talent excited about the future as we manage the present as best we can?
Panelists included:
Nicole Harris-Hollingsworth, EdD, MCHES, Vice President, Social Determinants of Health Population Health Administration, Hackensack Meridian Health, Edison, N.J.
Jay Mittal, MHA, Vice President, Service Line Integration, Business Strategy/Development, University of Maryland Capital Region Health, Upper Marlboro, Md.
Gregory M. Wesley, Senior Vice President, Strategic Alliance and Business Development, Medical College of Wisconsin, Milwaukee, Wis.
The session was moderated by Ryan Gish, Managing Director at Kaufman, Hall & Associates, LLC, in Chicago, IL.
In Association with Kaufman Hall