Engaging Your Community in Your Digital Strategy: It's All About Human-Centered Design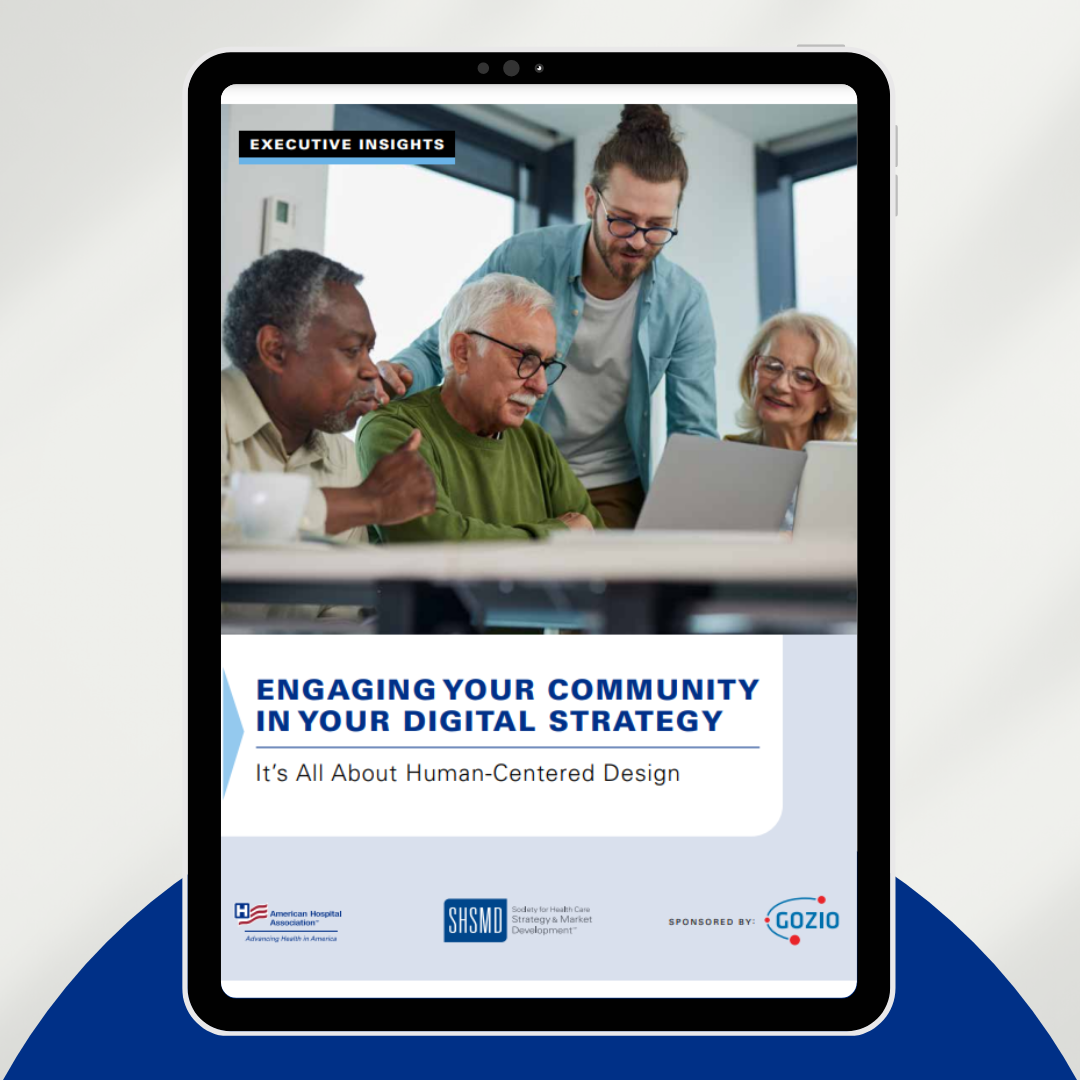 2022 Executive Insights
The intent of a well-developed digital strategy is to attract and engage consumers. "Consumers" means everyone—not just patients: from at-risk populations still outside the health system to employees and more.
How can we ensure our digital strategy meets the needs of our community and ensure engagement once solutions are launched to meet those needs?
In conjunction with SHSMD Connections 2022, marketing and strategy executives gathered near Washington, D.C., in the fall of 2022 to discuss best practices, successes, and challenges in engaging our communities in digital strategy to maximize success.
Download this report for highlights on:
How to successfully execute human centered design
How to effectively use digital strategy to maximize care coordination
How to foster health equity through inclusive, diverse campaigns
How to achieve better data governance and CRM that spans the continuum of care
Sponsored by Gozio