A Tale of Three Cities: The Secrets to Successful Ambulatory Strategy Creation, Approval, and Implementation for Urban, Suburban, and Rural Markets
---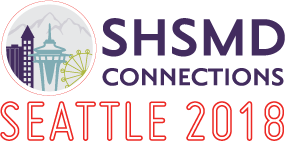 Real Estate Strategies ("RES") will moderate an immersive panel discussion with Executive Leaders of three diverse health care providers, Sutter Health ("Sutter") in Northern California, Tucson Medical Center health care ("TMC") in Southern Arizona, and St. Joseph Regional Medical Center ("SJRMC") in Lewiston, Idaho. While each face unique Strategic Planning and Implementation challenges in three very different market environments, they are all faced with the task of expanding ambulatory care while also meeting system-wide financial, mission, and executive level objectives. These distinguished executive leaders will share their recent experiences and efforts to expand the impact of their ambulatory networks.
Speakers
Blain Claypool, Chief Executive Officer, St. Joseph Regional Medical Center
Jenifer Turnbull, Regional Vice President, Facility Development, Sutter Health
Susan Willis, Senior Vice President and Chief Financial Officer, Tucson Medical Center
Facilitator: Charles Black, Chief Operating Officer, Real Estate Strategies, Inc.
Members, to view this protected content, log in above.