Academic Medical Center and Community Hospital Collaboration: Strategy, Results, and Lessons Learned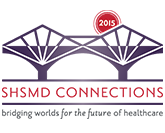 Many academic medical centers and community hospitals desire (and need) to adapt more quickly to a changing healthcare environment due to narrowing networks, rapid consolidation of health systems, and cost pressures. In this session, business development leaders from San Diego Health System and Temecula Valley Hospital will share their experience in establishing a partnership. They'll discuss such issues as business strategy, scope of services developed, stakeholder considerations, challenges faced, and early results. They'll also share valuable lessons learned for any academic medical center or community hospital considering new partnerships in a highly competitive market like Southern California.
Members, to view this protected content, log in above.