Building Execution into Strategy: How St. Vincent's Health Services Effectively Adapted to Changing Times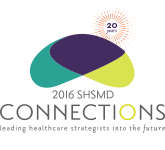 St. Vincent's Health Services (SVHS) was facing a dramatic shift in its competitive market. Crafting a highly effective strategic response, SVHS expanded primary care and urgent care within a new primary care institute model. The health system effectively operationalized the strategy through a collaborative process with exceptional organizational engagement. Hear how SVHS built a strategy-execution platform to convert a great strategy into effective implementation. Participants will also learn a theory and method to build execution into strategy for their organizations to use.
Members, to view this protected content, log in above.