Connected for the Cure: How Susan G. Komen Uses Virtual Reality to Save Real Lives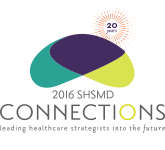 Find out how Susan G. Komen Greater Kansas City developed a unique and emotionally charged virtual reality experience that puts users into the avatar of a real-life breast cancer survivor. Discover how interactive healthcare educational technology can be leveraged to impact target audiences with actionable messaging and possibly save lives at the same time.
Members, to view this protected content, log in above.