Health System-Owned Retail Clinics from Inception to Implementation (Advanced)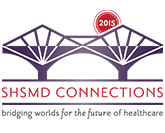 This session will discuss how FastCare partners with health systems and retailers to create affordable and convenient patient access to healthcare. Learn how Bellin Health, a not-for-profit, integrated healthcare delivery system serving Northeast Wisconsin and Michigan's Upper Peninsula, established FastCare in 2006. Additionally, Aria Health, located in Philadelphia and Bucks County, PA, introduced its community to FastCare in 2013 and operates locations in Philadelphia and Levittown, PA. These locations serve as an extension to Aria's large primary care network, allowing patients to be seen outside of normal office hours or when primary care offices cannot accommodate a patient's schedule.
Members, to view this protected content, log in above.