How to Make Your Patient Portal Indispensable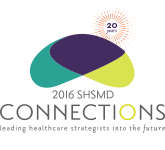 Before Facebook, YouTube, or even an electronic health record system, MD Anderson implemented its patient portal. It has since become a critical component of the patient's journey with over 75 percent usage. Attendees will learn how to exceed the national average of 36 percent with tools like real-time results release, self-service, and incorporating social work and patient advocacy. The presenters will discuss plans for being first to market with a unique approach to implementing Epic's myChart within this existing digital experience. The session will cover more than 15 years of best practices to ensure this tool attracts, retains, and engages the consumer.
Members, to view this protected content, log in above.