Improving the Digital Brand Dialogue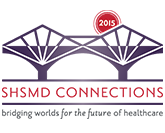 Traditional satisfaction surveys often fail to provide useful information on how to improve website visitor satisfaction. Too often, questions are structured to deliver very high scores. Consequently, the satisfaction metric has become a poor predictor of future behavior, such as loyalty and advocacy, and we learn little about what really needs to improve. What's more, consumers' experiences on your website have an impact on your overall brand relationship with them. In this session, you will learn how one healthcare system used an online brand experience survey to guide its website improvement efforts.
Members, to view this protected content, log in above.