Integrated Strategic Planning: Including Post-Acute Providers in Your Hospital Planning Process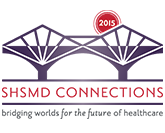 This session will focus on detailing a framework for integrating post-acute providers into the hospital strategic planning process and understanding common challenges influencing all participants. The presentation will focus on the integration of post-acute services and providers with the hospital/health system strategic planning process. Speaker leadership experience includes acute and post-acute operations within an integrated health system and the oversight of patient care transitions across the continuum of care. Information shared with the audience will draw upon lessons learned in the transformation of silos of care delivery to an integrated approach for goal-setting inclusive of the post-acute care continuum.
Members, to view this protected content, log in above.