Integrating Strategic Planning and Continuous Improvement: Five Tried-and-True Steps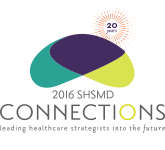 This session will describe how to integrate strategic planning and performance improvement to deliver results. While the process of developing a strategic plan may be well-known and widely practiced, integrating for performance improvement results can be elusive and daunting. Using this five-step approach, there is virtually no chance of missing the mark. A case study will be shared that highlights the hallmarks of planning and performance improvement: integration, alignment, engagement, communication, and focus.
Members, to view this protected content, log in above.