Marketing and Capital Investments Are the Same. Wrong? No, Right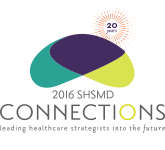 Think marketing and capital investment allocations are polar opposites? Think again. Learn how one academic medical center adopted a process for capital allocation to apply analytics, shared decision making, and transparency to marketing strategy and system-wide decision making. Learn how to develop a marketing advisory committee and market-readiness assessment tool to support your strategy.
Members, to view this protected content, log in above.