Marketing Automation Powers Ongoing Engagement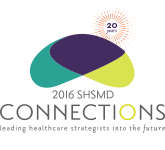 Henry Ford Health System offers many services and convenient options to the population it serves, but new patients were often unaware of these benefits. As a result, the health system missed out on opportunities to differentiate itself positively, and new patients might move on to other healthcare providers without even knowing about everything Henry Ford has to offer. The goal was to promote Henry Ford Health System's services and conveniences to recent new primary-care patients of the Henry Ford Medical Group (including ED and walk-in clinic patients) and engage and retain these new patients going forward.
Download the one-page storyboard below.

Members, to view this protected content, log in above.