Putting Personalization into Practice (Advanced)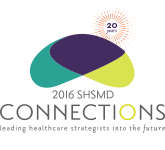 Targeted digital communications for marketing, population health, and fundraising is a powerful change sweeping healthcare. However, it requires new skills, capabilities, content, and governance. Tailoring the message to the user can be powerful and within our reach. How does the execution of a more personalized web and multi-channel communications experience impact digital operations? What are reasonable expectations to promote within your organization for these technologies? This session will establish a foundation for an exciting, but often superficially treated topic, with clear guidance and concrete tips.
Members, to view this protected content, log in above.