Quantifying the Value and Impact of Physician Relations Programs: An ROI Model from Emory Healthcare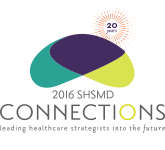 Physician liaisons are a critical component of most physician relations programs. Yet, quantifying and communicating their value to internal stakeholders can be challenging as much of the work they do tends to be less visible to senior leadership. In this session, learn about the data-driven framework Emory Healthcare applied to its physician relations program to identify the value and impact of physician liaisons, and communicate clear ROI statistics to internal stakeholders and leadership.
Members, to view this protected content, log in above.