Role of the Communicator in Crises: Dissecting Tactics, Strategies, and Actions in Managing a Crisis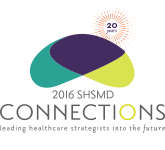 What does your CEO want from you in a crisis situation? Learn the five keys of crisis communication for healthcare, including strategies and tactics to best manage biased or hostile media. This session will feature case studies and best practices to illustrate what it takes to manage and control a crisis. Also, participants will learn the "seven golden rules"of managing crisis communication and effective crisis media relations tactics.
Members, to view this protected content, log in above.