The Many Applications of Healthcare Analytics: Market Planning, Social Good, and Donor Acquisition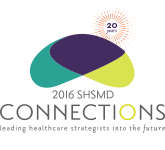 Many healthcare organizations mistakenly assume that big data analytics can only be applied in narrowly defined scenarios, but the basic building blocks of analytics technology can be used to make decisions across many areas of the organization. Featuring a case study of Cook Children's Health Care System, this session will explore how analytics can enhance multiple business initiatives from market planning to donor acquisition to achieving social goals.
Members, to view this protected content, log in above.