Thinking Outside of the Healthcare Box: How Emerging Technology Will Impact Patient Experience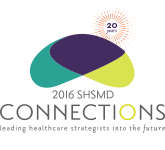 The world of interacting with your patients is on the verge of radical change. A revolution of emerging technologies is now a part of everyday life. Learn insights behind this vast space and how to apply digital technologies to your brand and patient experience. Hear how Tufts Medical Center is using emerging technology to push patient experience in new directions.
Members, to view this protected content, log in above.