Thriving Under Value-Based Care: Are You Ready?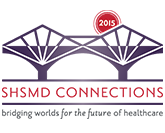 Healthcare is transitioning from volume to value. Learn how to conduct a high-level assessment of your organization's readiness for value-based care across five domains: comprehensive provider network, care delivery transformation, robust clinical informatics, effective payment models, and strong organizational foundation. We'll examine the core competencies associated with each domain, including the key success factors for population health management, and we'll identify the most common gaps that organizations face and the unique characteristics that best position them for success. Hear how one health system used the results of the value-based readiness assessment to prioritize the implementation of its strategic plan.
Members, to view this protected content, log in above.