Triple Aim, Double Duty: When Partnering on Care, Partner on Communications, Too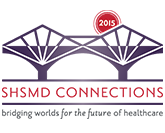 Enhanced patient experiences. Lower costs. Improved outcomes. That's the Triple Aim for healthcare. Carolina Advanced Health (CAH), a patient-centered medical home that is the brainchild of Blue Cross and Blue Shield of North Carolina and UNC Health Care, was created with the goal of improving patient health outcomes and reducing healthcare costs, specifically for patients managing chronic conditions. Six months after opening its doors, CAH struggled to enlist 130 patients. The leadership team needed to make a quick change to its marketing efforts. This session will highlight best practices for launching and marketing a successful healthcare partnership.
Members, to view this protected content, log in above.