2020 SHSMD Award Recipients
The Society for Healthcare Strategy & Market Development is pleased to recognize its 2020 awardees. Please join us in congratulating these outstanding members by doing a shout out on social media.
---
Linda MacCracken
2020 SHSMD Leadership Excellence Award Recipient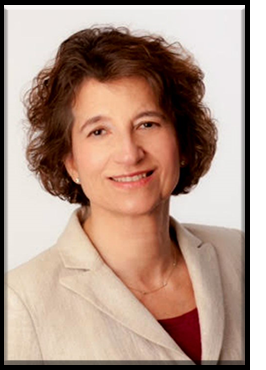 The SHSMD Leadership Excellence Award honors inspiring leaders in health care marketing, communications/PR, planning or business development—individuals who are truly exemplars of the strategy professions and can demonstrate a career lifetime of stellar achievement. 
The 2020 recipient of the SHSMD Leadership Excellence Award is Linda MacCracken, senior principal at Accenture Health. Linda was selected for this award based on her career-long outstanding achievements in the following areas: 
• Innovation 
• Enhancement of the profession
• Career achievements and progression
• Exceptional personal qualities and leadership abilities
• Stewardship
---
A Virtual Celebration
Please take a moment to watch a brief video ceremony held between Linda, her nominators, and SHSMD leadership.
---
2020 Class of Rising Stars


T​​​​he SHSMD Rising Star recognition recognizes health care strategy professionals under the age of 40 who have demonstrated outstanding promise in their respective fields. This recognition shines a spotlight on SHSMD members who have made or are on their way to making significant contributions to their profession and the SHSMD membership.
Congratulations to the 2020 Class of Rising Stars! These six individuals are distinguished by being highly successful within their organizations as well as within our industry and they are on a trajectory for future success. They exemplify core values, such as integrity, inspirational behavior, leadership, and demonstrated commitment to advancing the profession through innovative work.
In the Words of Linda's Nominators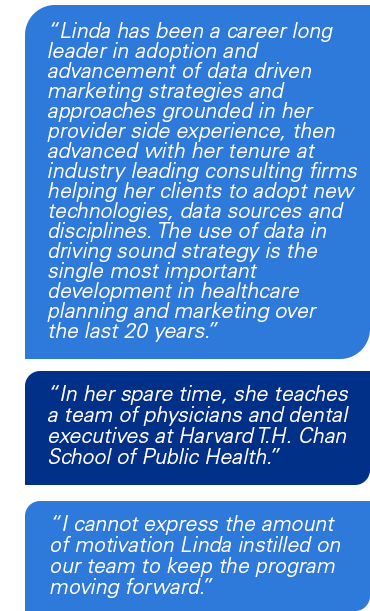 From Linda MacCracken
"It's an honor to receive this prestigious distinction from the SHSMD, an organization whose mission in helping its members stay at the forefront of the healthcare's rapidly evolving landscape has greatly influenced my career. I dedicate this award to the healthcare heroes, my colleagues and the entire healthcare community that are serving the frontlines every day."