Health Care Social Media: 2022 Trends & Strategies
SHSMD Special Certificate Series | August 8 - 19, 2022 | 24/7 Access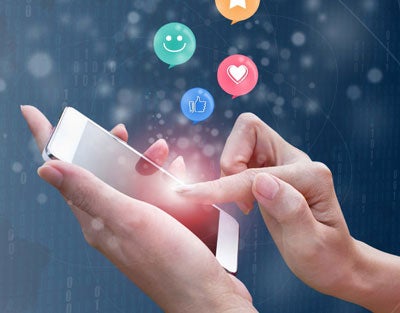 A great opportunity to hone your social media skills awaits this summer. As the field is ever changing, so is the social voice. Hear from leading organizations such as:
Northwestern Medicine
Wax Custom Communications
BVK
RadioMD
Cedars-Sinai
Learn how they are using social media to achieve stronger influence while balancing key requirements of governance. Connect with other experts in the field on best strategies to move your organization's social strategy forward. Then, continue the idea-sharing as part of a group of experts on the SHSMD Social Media Community.
The live webinars will cover topics on influencer marketing, paid social media and social media governance. The course includes associated discussion board activities and networking engagement opportunities with your peers and presenters. Plus, access to a variety of resources that will help participants apply learnings to their role and organization.
Webinars will be held on Tuesdays, Thursdays and Fridays of August 8-19, from 12-1pm Central (Note: Friday, August 12 will be a pre-recording).  All live webinars will be recorded and registrants can watch them on demand through the end of the year.
Download the full course details.
*Includes 1 year SHSMD membership.
10% registration discount available for groups of 3 or more. Contact SHSMD@aha.org for the group rate.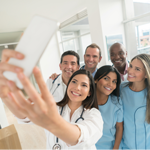 Module 1: Influencer Marketing
Learning Objectives:
Learn how to maximize your ROI in influencer marketing.
Explore strategies for building effective relationships with influencers.
See how culture, upbringing and other external factors play a role in how audiences perceive your messaging.
Identify opportunities for supporting campaigns through digital channels.
Discover the power of humor in elevating your marketing campaign.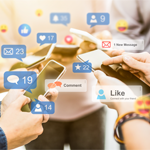 Module 2: Leveraging Paid Social Media
Topics covered:
Strategy & Planning
Creative Development
Implementation
Measurement & Optimization
Demand + Brand Analogs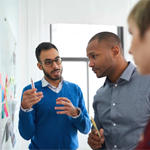 Module 3: Social Media Governance Trends & Best Practices
Learning Objectives:
Describe common procedures and expectations for creation of hospital sub-brand social media accounts.
Develop sound criteria for approval of new accounts.
Articulate a management philosophy for incorporating sub-brand accounts in the overall organizational social media strategy.
Extras
As part of this skill-building package, you will also gain access to the highly-rated on-demand Social Media and Digital Marketing session from SHSMD and Mayo Clinic Social Media Network's co-hosted virtual conferences in 2020 and 2021. Below are top 3 sessions from the 2021 Advanced Social Media Virtual Conference:
How Clubhouse Conversations are Connecting Health Care Researchers, Practitioners, Patients, and More.... Join the Club!
Creating Inclusive Web and Social Content for Transgender Patients Emerging Trends in Internal Communications
Showcasing the Patient Experience through Social Media Content
Guest Speakers
Craig Fairfield, Managing Director, Wax Custom Communications | Suzanne Tamargo, Communications and Marketing Director, Community Care Plan
Megan Augustyniak, Social Media Manager, Northwestern Medicine | Katie Hunter, Senior Creative Specialist, Northwestern Medicine
Bill Klaproth, Director of Marketing and Pod Talk Host, DoctorPodcasting by RadioMD | Michelle Voss, Director of Content Strategy, BVK
Ashley Anderson, Director of Brand Engagement, Cedars-Sinai | Lee Aase, Of Counsel, Jarrard Phillips Cate & Hancock, Inc.
Amanda Herriman, Senior Marketing Strategist, Wax Custom Communications
"Highly effective! Thus far I've been able to use so much of the content presented in my current role!"
"Presentations very comprehensive and definitely important to my library of tools and techniques."