Accelerated Business Planning: Nimble Approaches to Compete in the New Environment
---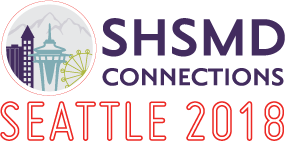 In an increasingly competitive and evolving landscape with more focus on population health and consumer choice, health care systems must be nimble to successfully compete. That requires a more streamlined approach to new business development and business planning. This session will explore how organizations have adopted new business planning models to identify opportunities and bring ideas to execution more quickly. Participants will engage in a facilitated interactive discussion with executives from Spectrum Health and Valley Health, exploring new approaches as well as critical skills required of strategists leading these game-changing initiatives.
Speakers
Lisa Henry, Director, Corporate Marketing and Communications, Mary Washington Healthcare
Carol Koenecke-Grant, Vice President, Strategic Services, Valley Health System
Holly Sullivan, Senior Director, Strategic Marketing, Spectrum Health System
Members, to view this protected content, log in above.