Delivering Results Through Traditional and New Media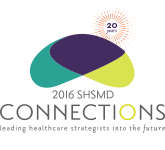 With projections showing women of childbearing age declining in its service area, Princeton HealthCare System (PHCS) developed multimedia-marketing strategies to grow its obstetrics service line. After surveying new moms that attended the Bright Beginnings class (offered by Community Education & Outreach) in early 2015, PHCS launched a multimedia campaign to promote a personalized experience for expecting mothers and their families. The multimedia campaign included new media approaches.
Download the one-page storyboard below.
Members, to view this protected content, log in above.