Driving Thought Leadership for the Nation's Largest Nonprofit Health System
---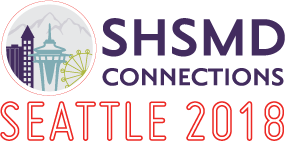 Establishing your organization's POV is crucial to connecting with target audiences and engaging key stakeholders. In this session, Johnny Smith Jr., Senior Director of Public Relations for Ascension, will demonstrate how to develop a strategic thought leadership program that aligns with your organization's mission, strengthens its brand and distinguishes it as a leader. He will discuss how to cut through a cluttered health care landscape to help your organization and its senior leaders reach the right audiences with the right messages. Johnny oversees national and local thought leadership, reputation management and public affairs for Ascension's 141 hospital system and for-profit subsidiaries.
Speaker
Johnny Smith, Senior Director of Public Relations, Ascension
​​​​​​​Members, to view this protected content, log in above.