Not Another Number: Expanding Access to Care Through a Focus on the Patient Experience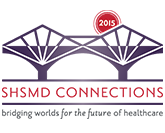 Swedish Medical Center (Swedish) operated with an outsourced patient access center that delivered a low call-to-appointment conversion of 28%. Through investments in a Seattle-based, in-house access center and a technology platform that provided the new liaisons with accurate provider data across their seven campuses, they were able to realize significant productivity gains (18%), efficiency and conversion gains (136%), and an increase in first call resolution (19%) one year post-implementation.
Download the one-page storyboard below.
Members, to view this protected content, log in above.