Responsive Design, CMS Automation, and Website Transformation: The Case Study of Penn Cancer (Advanced)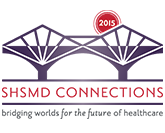 Recent advances of responsive web design and the new feature set of CMS platforms have fundamentally transformed large hospital website redesign projects. The pressure on CMS systems to deliver value and support mobile for large, in-depth websites has never been higher. In this session, two key players in the redesign and re-platforming of the Penn Cancer website, penncancer.org, will talk about what made their project successful, what the challenges were, and the undeniable necessity for cultural change to ensure a successful responsive CMS website project. Together, they will present a panoramic view from both the institution and developer perspectives.
Members, to view this protected content, log in above.