The Jackson Story: Planning and Marketing a Health Village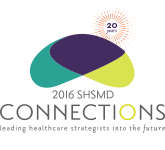 This educational session touches upon virtually all SHSMD professional tracks. The Jackson Story is the account of a strategic initiative resulting in the development of Meridian Health Village at Jackson, a three-story, 150,000-square-foot, community-based, health/fitness/wellness center. This presentation focuses on the consumer-centric planning, implementation, and communications which were key to turning this concept into a reality for the local community.
Members, to view this protected content, log in above.