The Marketing Laboratory: Achieving Marketing Success Through Experimentation, Iteration, and Insight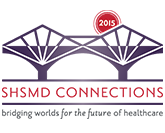 This session will provide an inside view of the Penn Medicine marketing laboratory. We'll explore case studies and highlight key findings that demonstrate the benefit of taking a scientific approach to marketing. Penn founded a marketing program based on analytics, advanced technology, and experimentation. After having completed approximately 100 digital campaigns, the team learned to optimize by driving down costs while increasing leads and transformed static campaigns into enduring and evolving engagement opportunities. At the core of its success is a culture of continuous learning and exploration. The enthusiasm of its marketing scientists has led to a cross-pollination of success.
Members, to view this protected content, log in above.