Reengineering Marketing for the New Healthcare World (Advanced)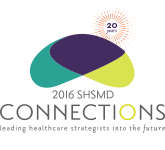 In late 2014, Jill Austin, the chief marketing officer at Vanderbilt University Medical Center (VUMC), was challenged by her leadership. VUMC is a recognized leader in clinical analytics, genomics and other clinical innovations. How would the marketing team stake the same leadership claim in their field? What started with an intense three-day visioning process turned into a year-long effort to reengineer the organization's entire approach to marketing. Throughout 2015, the team continued to reconstruct their approach to marketing " evaluating and evolving their department structure, professional development program, marketing plan, and more.
Members, to view this protected content, log in above.