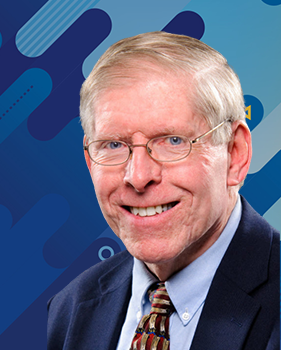 Cancer survivor "e-Patient Dave" deBronkart is a true thought leader - one of the pioneer evangelists of patient empowerment through social media.
An inaugural Platinum Fellow of MCSMN, he was further honored as the first patient ever invited to be Mayo Clinic's Visiting Professor in internal medicine.
He's a founding co-chair of the Society for Participatory Medicine, an inaugural member of The BMJ's patient advisory panel, member of the OpenNotes advisory board, and co-chair of the Patient Empowerment Workgroup in the HL7 FHIR standards community.
HealthLeaders magazine featured him in its 2009 cover story "Patient of the Future" then named him to its "20 People Who Make Healthcare Better." Today he serves as Chief Patient Officer for PocketHealth, a radiology image retrieval startup.
---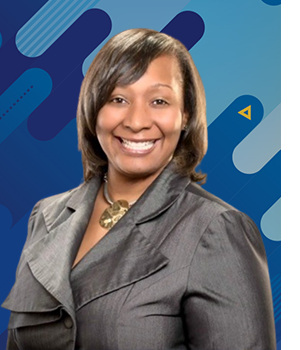 Katherine Y. Brown, EdD, Assistant Professor in Department of Family and Community Medicine and the Director of Communities of Practice and Dissemination for National Center for Medical Education, Development and Research; and Director of Communications for the EPA, Tennessee Community Engaged Alliance against COVID-19. She is a social media strategist with 25 years professional experience assisting academic institutions and organizations in innovative dissemination strategies 
Dr. Brown has been recognized in Forbes, is a National Spokesperson for Learn CPR America, and is an accomplished TEDx Speaker. She founded the Dr. Katherine Y. Brown (KYB) Leadership Academy to train collegiate and high school students nationally and internationally on global leadership, careers in health care, and pulmonary hypertension. Her academic portfolio includes working nationally and internationally with organizations, networks, and agencies, speaking on chronic diseases, health disparities and innovative strategies including faith based health initiatives focused on vulnerable populations. 
Dr. Brown has earned  the MCSMN Gold  fellowship and has remained active since her first residency (I.e.  MCSMN external advisory board,  conference planning committee,  writing blogs, and participation on MCSMN webinars and ClubHouse panels).  
---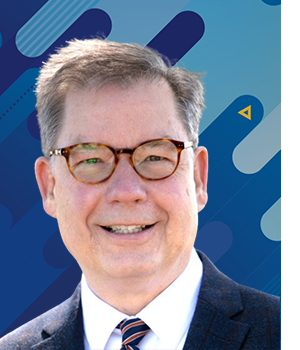 Dan Hinmon is principal at Hive Strategies, a firm that provides expert advice for Facebook support groups. Dan worked as a member of the Mayo Clinic Social and Digital Innovation Team and community manager for the Mayo Clinic Social Media Network from 2014 to 2020. 
Dan has been helping clients build their brands and expand their influence with powerful messages for more than 30 years. He believes that the relationship we build with our patients and their families is even more important than the services we sell them. Dan is a popular speaker at health care and marketing conferences throughout the US.  
---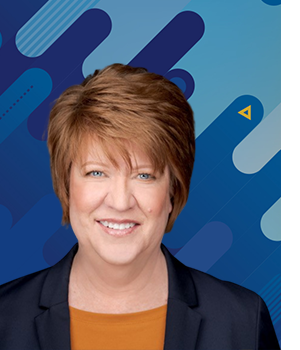 Kristine Austin at KS Austin Communications uses data to fine-tune marketing programs, focus on what works and meet business goals.
She's delivered results for Stanford Healthcare and private medical practices, nonprofits like National POLST, and companies like Amazon Web Services.
She's a trainer and former advisory board member for the Mayo Clinic Social Media Network.
---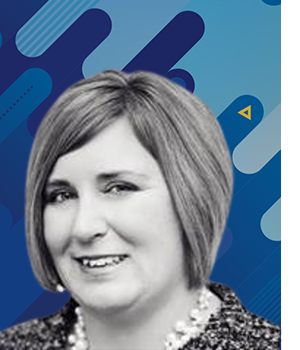 Julie Scott, Senior Director of Public Relations, boasts rich communications experience in the health care industry. Her strong communications skills — including strategy development, issues and crisis communication, change management, media relations and corporate and executive communications — allow her to expertly navigate the ever-changing health care landscape. Julie currently leads the Wexner Medical Center corporate communications team which includes internal communication and engagement strategy for the more than 25,000 faculty and staff, community relations and the faculty and staff recognition program.  She is highly skilled at developing strategy and implementing integrative communication programs to  link internal and external stakeholders to the medical center's organizational vision, goals and strategy.  
Julie earned her bachelor's degree in journalism and public relations from Ohio University. She is married, and relishes time with her husband and their three daughters. She enjoys cooking, traveling and watching her daughters' sporting events.
---
Craig Fairfield's 20+ years of professional experience have taught him many things, including the value of putting himself in the shoes of others and thinking critically about their motivations and desires.
He's worked on both the agency and client sides as a strategist, researcher, writer, planner and account manager for brands like Humana, Seagate, Louisville Slugger, Crosley, U of L Health Care, United Way, Louisville Ballet, Habitat for Humanity and many others. 
---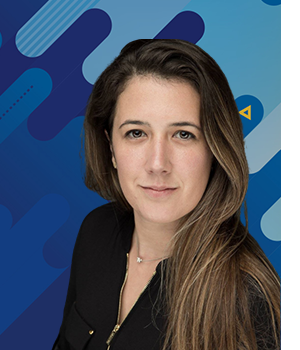 Amanda Herriman, Wax's very own "Swiss Army knife" and marketing manager, is one of those unusual people who is almost equally right- and left-brained. That means she brings to Wax a balanced blend of creative and analytical thinking – along with a unique perspective, a background in health care digital marketing and a degree in health services. 
Amanda is a nerd at heart who once worked for a private investigator. She spends much of her time digging through marketing analytics, demographic and psychographic data, and GIS mapping for clues and insights to help the Wax team dream up omnichannel marketing strategies and health care advertising campaigns that motivate and inspire health care consumer decisions.
Fluent in English, Spanish and HTML (that's a language, right?), she contributes to Wax's agency email marketing and website development capabilities. As if that wasn't enough, Amanda also loves leading the Wax Wellness initiative on #MotivationMondays to promote health and wellness within the agency walls.
---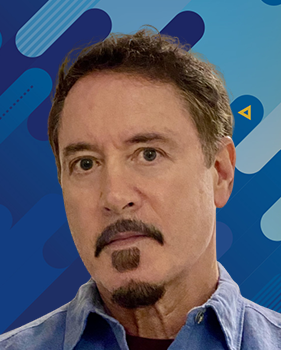 Bill Wax, Wax President, has dedicated the past 30 years to building a leading health care marketing agency that connects people with the resources and information they need to live their healthiest lives. In his role as president and founder of Wax, Bill collaborates with health care marketing professionals to strategically transform brands, attract patients, recruit providers, create connections and nurture healthy communities by combining insights from data with award-winning creative executions. 
Prior to founding Wax, Bill had a successful career as a photojournalist. He traveled the world shooting photos for major publications including the New York Times, Life, Forbes, Time, Sports Illustrated and hundreds more. He was the youngest person ever to be named "Photographer of the Year" by Nikon and the National Press Photographers Association and was nominated twice for the Pulitzer Prize for his work.
Bill's prestigious background, analytic approach and unique creative mindset have propelled his namesake organization to great heights, including recognition as the #1 award-winning agency by the Healthcare Advertising Awards every year since 2015.
---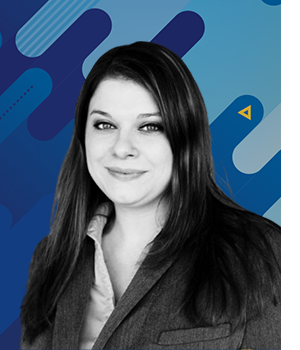 Therese Lockemy, is an experienced digital and social media marketing professional, with 15 years of experience.
Driven by data and a connected experience, she takes pride in developing digital strategies that are grounded in data and fueled by technology, both necessary to provide a relevant and personalized experience.
As the Director of Digital and Social Media Marketing at Johns Hopkins Medicine she leads the digital, CRM/PRM and social media functions. She has worked with colleagues to pioneer their first Social Media Command Center, has led the implementation of the CRM and PRM systems and the launch of their first multi-channel marketing journey. 
---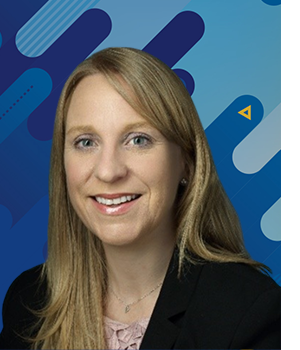 Shannon Ciconte, Senior Director of Interactive Marketing at Johns Hopkins Medicine, is an experienced digital marketer, with a demonstrated history of leading interactive and integrated marketing efforts in the hospital and health care industry.
In her tenure at Johns Hopkins, she has leveraged her strong marketing skillset to support and grow CRM initiatives, analysis and reporting, and customer satisfaction.
Previously, Shannon was Director, Marketing at Maxim Healthcare
---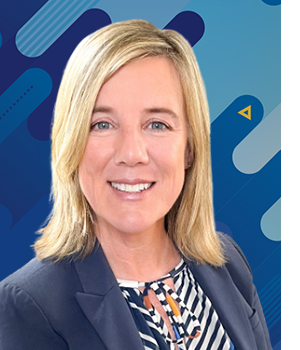 Edith Hodkinson serves as Chief Digital Officer at DMD and has partnered with pharma marketing clients, both professional and consumer, to bring innovative, measurable programs to market for over 20 years.
Edith is responsible for DMD's flagship AIM XR (Audience Identity Manager® Extended Reach) platform and for building HCP engagement tools that deliver brand results.
Prior to joining DMD, Edith was SVP of Marketing & Research at LifeScript a top 5 health website and President of AccentHealth. Edith is an MM&M Hall of Femme 2021 Honoree. 
---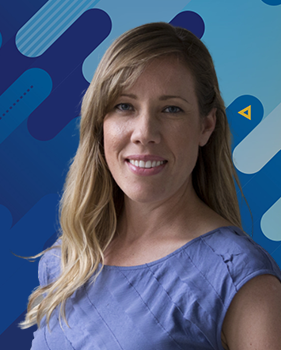 Bobbie Nicole Ray-Sannerud is the program director for the Precision Medicine program at DNV where she leads team of researchers participating in large-scale public-private research and innovation projects focused on trust gaps that prevent the clinical implementation of precision medicine.
She holds her BA, M.A., & Psy.D (doctor of psychol.) and is a former USAF captain where she served as a clinical psychologist. She has authored over 25 publications in peer-reviewed journals on topics related to mental health, human factors, and patient safety. Dr. Ray-Sannerud has specialized training in Human Factors where she works to understand and minimize the impact of human error in both the aviation and health care industries to improve safety.
Leaning on her background in human factors and clinical psychology, Dr. Ray-Sannerud has worked with projects with military and health care populations in understanding burnout and its impact to human performance and safety.
View Dr. Ray-Sannerud's Session
---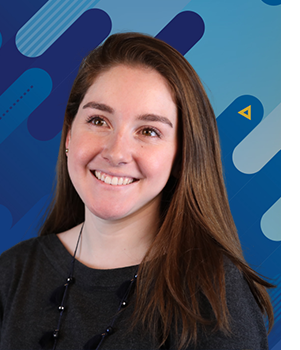 Amy Lavigne has an extensive range of experience managing social media across platforms to help clients reach their audience and marketing goals.
Her work includes strategy development, content creation, measurement, optimization, and reporting.
She has been instrumental to the growth of social media presences across health care, higher education, B2B, and B2C sectors.
https://www.linkedin.com/in/amy-lavigne/
https://rdwgroup.com/blog/author/amy-lavigne/
---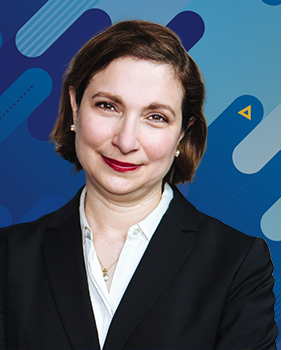 Dana Alexander Nolfe is the Chief Marketing Officer at Rhode Island Medical Imaging (RIMI), a physician-led practice with over 80 radiologists, 500 employees and 12 private facilities. RIMI radiologists also perform and interpret imaging at seven Rhode Island and Massachusetts hospitals.
Dana's position as CMO is to lead RIMI's extensive external, internal, and physician referral marketing efforts. She bring more than 30 years of experience in public relations, media, marketing, government, education, and health care sectors along with employee and C-suite development.
In addition, for the past 20 years, Dana has served as an Adjunct Professor of Communications at Bryant University.
https://www.linkedin.com/in/danaalexandernolfe/
---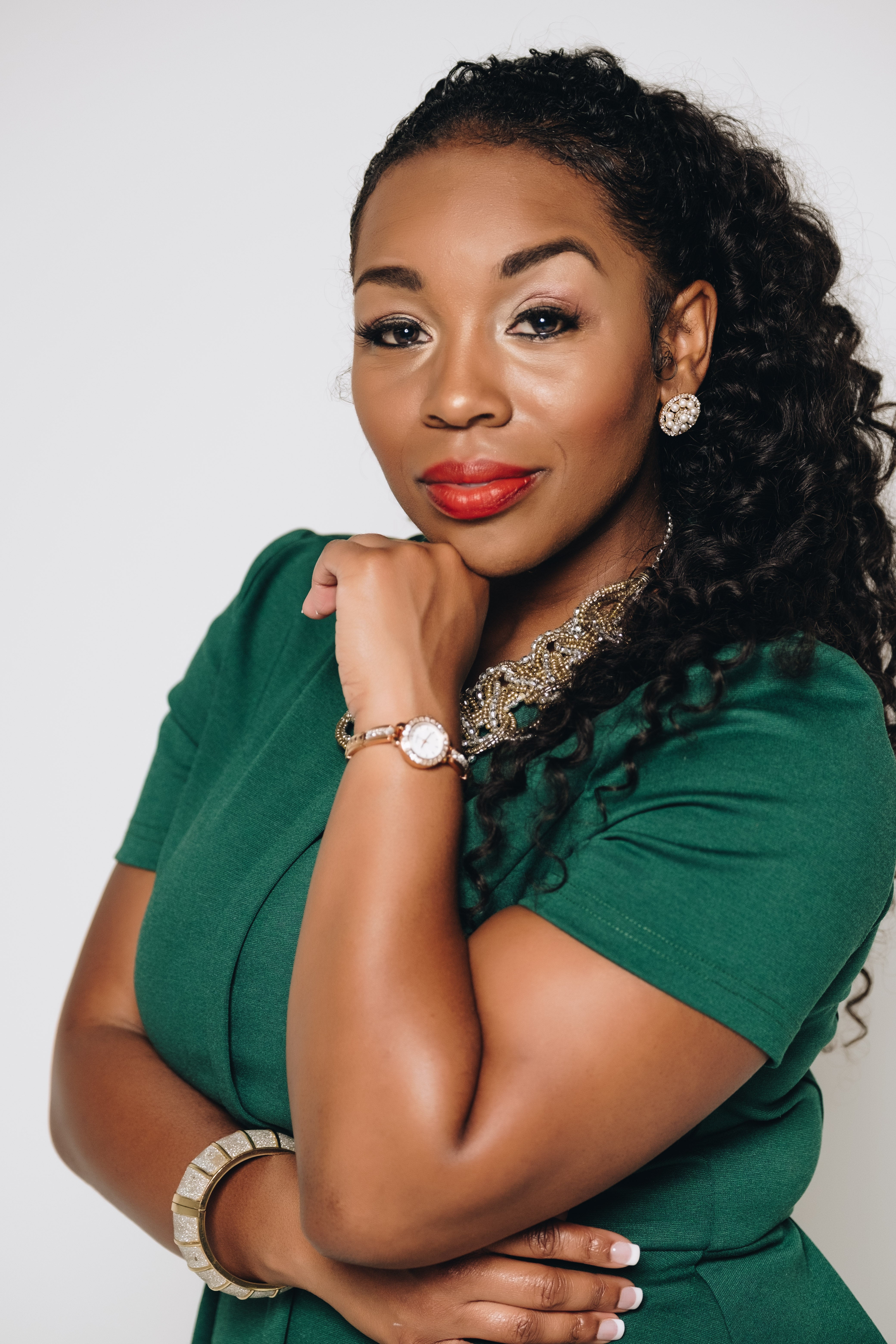 Elle Pierson, RN, MBA - Healthcare Consultant, Author, and TEDx speaker are just a few of the many roles that Elle encompasses. Elle is the Principal Consultant of The Reputation Advisors, a Brand Experience & Reputation Strategy Consulting Firm that helps health care organizations protect their organizational brand from reputation disasters.
To date, Elle has successfully helped over 300 physician practice owners, urgent cares, and community hospitals protect their online brand from internal and external reputation threats by improving online service delivery processes.
---
Aleksandra Golota
Aleksandra (Alex) Golota is a Marketing and PR Specialist at the University of Virginia Health. Alex works with Neurosciences, Behavioral Health, Pharmacy, and Medical Subspecialties which includes the UVA Adult Transgender Health Clinic.
Alex believes that transgender care is health care. Alex knows that it is not just marketing that that drives the success of an organization but it is also how well it connects with and understands the communities that it serves to care. Alex holds a BA in communications from the University of North Carolina at Charlotte.
---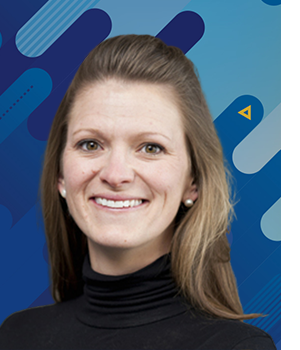 Sarah Ridgeway
New to the healthcare industry, Sarah uses her 10 years in retail marketing to provide a unique perspective on traditional healthcare campaigns. As a Marketing and PR Specialist covering Neurosciences and Behavioral Health for University of Virginia Health, she is driven to creatively utilize all communication channels, even when targeting hard-to-reach audiences, and excels at transforming effective print campaigns to the digital space. She is also deeply committed to patient experience, and understands the value behind a loyal, engaged customer and patient.
---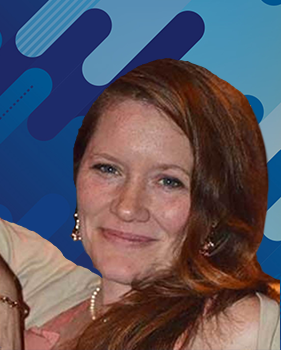 Amy Sarah Marshall
In her role as online content strategist with UVA Health, Amy-Sarah applies 15 years of analytical and creative experience to writing, editing, and optimizing a wide variety of patient-focused online content. She's served on the UVA Transgender & LGBTQ+ Advisory Committee for several years and provides safe-space trainings to staff throughout UVA. Amy-Sarah was founding president of the Charlottesville Pride Community Network, an LGBTQ community nonprofit, and now focuses volunteer efforts on SafeCville, a program that gives safe-space trainings to organizations throughout the region. A Los Angeles native, Amy-Sarah lives in Charlottesville, Virginia with her wife, 2 children, 2 dogs, and 2 cats.
---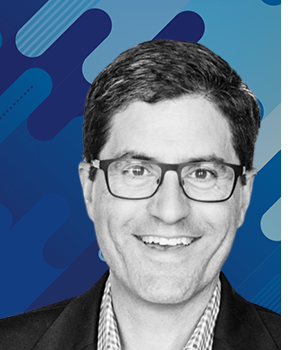 Bill Klaproth
Bill is Director of Marketing and a Pod Talk Host for DoctorPodcasting by RadioMD. He is a former radio program director/air-talent, having worked at various radio stations, including infamous stations WLS and 'The LOOP' WLUP, both in Chicago. Bill is also the host of the SHSMD podcast, Rapid Insights.
---
Colleen Young, Community Director, Mayo Clinic Connect is founder of CY Connect, is internationally known for building patient communities that thrive. Clients include Mayo Clinic, The Dartmouth College, College of Family Physicians Canada, Heart & Stroke Foundation of Canada, RareConnect and more. Using strategic community management approaches, Colleen has developed a proven framework to help organizations build online communities that work.
As Community Director for Mayo Clinic Connect, a virtual community connecting patients with each other and to Mayo Clinic medical expertise, Colleen believes online connectivity is arguably the most exciting innovation of patient-led health era. As a tenacious connector of patients, Colleen demonstrates how an active community, strategically managed, can re-imagine health care and improve health outcomes. @colleen_young

View Colleen's Session.
---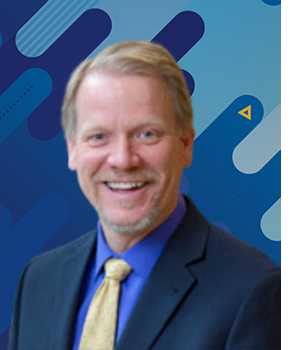 Lee Aase, As Director of the Mayo Clinic Social Media Network (MCSMN), helps Mayo Clinic develop the best ways to apply social media to promote health, fight disease and improve health care. MCSMN also helps other health care organizations develop their own social media strategies and plans.
 
By night, Lee Aase is the chancellor of Social Media University, Global (SMUG), a free online education institution to help mid-career professionals learn to use social tools. He speak at conferences (health care as well as other industries) and teach workshops and seminars on using social media in large organizations and to meet professional goals.
 
Specialties: Social Media,Health Care, Healthcare, Media Relations,Crisis Communications,Podcasting,Blogging, Facebook,YouTube,Twitter, Adult Education.

View Lee's Session