Lights, Camera, Action Effective Storytelling Through Digital Channels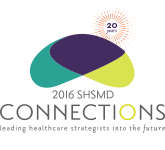 Learn how one health system has made a rapid conversion from a traditional marketing platform to an integrated, digitally focused program. With careful planning, in less than one year Lakeland Health introduced a super-search engine optimization tool, developed a new corporate website under a responsive platform, and launched a customer relationship management system to enhance patient wellness communications. All of these avenues need a continuous content flow to drive engagement. Learn how the health system improved the visitor experience through integrated health content, and built an award-winning internal videography department to leverage video to tell its story.
Members, to view this protected content, log in above.