Connections Bytes Speakers
---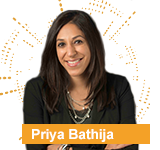 Priya Bathija is vice president, Strategic Initiatives at the American Hospital Association. In this role, she leads the AHA's efforts to guide hospitals and health systems as they promote affordability by improving quality and decreasing cost. In addition, she leads the organization's work on maternal and child health, social determinants, and its exploration of innovative delivery and payment system reforms that will allow vulnerable urban and rural communities to ensure access to essential health care services.
Formerly, Ms. Bathija served as the AHA's point person for inpatient payment and rural hospital issues and as the AHA's liaison to MedPAC. Prior to joining the AHA, she practiced health care law and served as hospital counsel for MedStar Georgetown University Hospital and MedStar Washington Hospital Center in Washington, D.C., and associate general counsel at ProMedica Health System in Toledo, Ohio.
---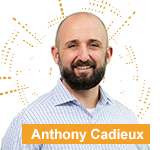 Anthony Cadieux draws from over 15 years of global performance marketing experience within Healthcare and luxury travel verticals. Currently, Anthony is responsible for driving the Digital Marketing Strategy at AdventHealth.
Anthony leads Digital Strategy, Digital Media, Marketing CRM, Analytics and Marketing Contact Center Strategy for the organization. During his tenure, Anthony has led the effort to internalize Digital Marketing efforts across the company while also serving as a core member of the rebrand team for AdventHealth.
While not advancing AdventHealth's digital footprint, Anthony enjoys spending time with his wife and kids and loves teaching yoga and meditation.
---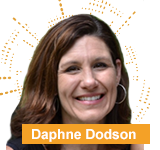 As a research psychologist, Daphne brings 20+ years of qualitative and quantitative research experience to her role as Executive Director, Consumer Insights and Research. Prior to working for UNC Health, she spent her career working for and on behalf of the world's leading pharmaceutical, consumer technology, and consumer packaged goods organizations, delivering actionable insights and developing brand and experience strategies.
Daphne holds a B.S. in Journalism, an M.B.A., and a Ph.D. in Psychology. Prior to joining UNC Health, she led the U.S. Qualitative Healthcare team for Ipsos, one of the world's largest qualitative research firms, and then founded and led a boutique market research firm, Qual-Smart.
---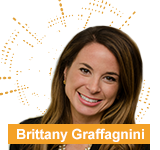 Since joining Ochsner Health's marketing team in 2007, Brittany's focus has been on developing meaningful and effective strategies to acquire and retain patients. In her role as Assistant Vice President of Marketing, Brittany oversees targeted marketing initiatives for hospitals and service lines, CRM and segmentation as well as consumer insights and marketing analytics.
In addition to her various marketing roles within the organization, she also served on the Louisiana Hospital Association's Society for Healthcare Public Relations and Marketing as a board member for four years and in 2015-2016 as Board President. Additionally, she served on the SHSMD Education Committee for several years and was chosen by the society as the recipient of the 2015 Rising Star award.
Brittany attended Louisiana State University for both her Bachelor of Science in Marketing and Masters in Business Administration with a concentration in Project Management and Marketing.
---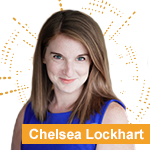 Chelsea Bennett Lockhart is an accomplished marketing strategist with a passion for using unique data to drive marketing success. In her current role as a Marketing Manager at Ochsner Health in New Orleans, Chelsea focuses on leveraging an enterprise-wide CRM system to power targeted acquisition and retention marketing strategies.
Using the power of fully connected data, Chelsea and her team design and run innovative, EMR-integrated marketing automation campaigns to serve up consumer-centric marketing at every interaction.
---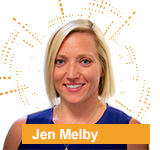 Jen Melby serves as Executive Director of Consumer Experience and Digital Innovation for Piedmont Healthcare, an 11 hospital not-for-profit health system serving nearly two million patients in Georgia, where she is responsible for developing and executing Piedmont's experience strategy. She leads the delivery and operationalization of innovations and programs focused on transforming access and overall experience for patients.
Joining Piedmont in 2012, Jen supported the service lines and physician enterprise as Director of Strategic Development and Performance Improvement, leading business development, strategic planning, process improvement and business intelligence. Prior to Piedmont Jen was a management consultant with FTI Consulting.
---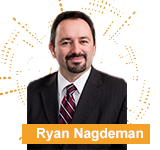 Ryan Nagdeman is responsible for the strategic marketing for Rush University System for Health. This includes the digital presence and all consumer, students and physician (B2C, B2B) marketing efforts for Rush University, Rush University Medical Center, Rush Copley Medical Center, Rush Oak Park Hospital and Rush Health. He leads all advertising campaigns, targeted marketing, marketing administration and digital properties, including the web and social assets.
Ryan and his teams determine marketing strategy the system working with stakeholders across the organization. Ryan supports the organization's senior leaders to achieve the strategic plan goals of the organization and shares marketing strategy, plans and results with the leadership of the system and the Board of Directors.
---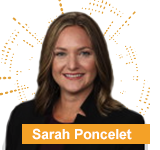 Sarah is the Director of the Business Strategy & Planning team. Her team supports enterprise strategic priorities for Mayo Clinic to ensure alignment with the institutional plan. She also works in Corporate Strategy supporting senior leadership to define strategy and align operational plans to the broader strategy.
Sarah has worked in patient access management and marketing analytics and implementation for Mayo Clinic. Sarah was a Financial Analyst for IBM in Rochester, MN. She holds a M.B.A. from Augsburg College and a Bachelor of Science in Business, emphasis in Marketing from St. Cloud State University.
---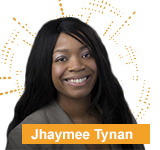 Jhaymee Tynan, PMP®, PfMP®, FACHE® is Assistant Vice President, Integration at Atrium Health, Charlotte, N.C., where she leads the system's Integration Management Office, which provides day-to-day operations and strategy leadership for post-merger integration activities with current and new partners.
During her tenure at Atrium Health, she has led several high impact strategy projects, including the development of world-class growth plans for oncology and pediatrics service lines. Before joining Atrium Health, Ms. Tynan was Business Transformation Manager at Deloitte Consulting in the Global Life Sciences and Healthcare Practice. Prior to that, she had a successful career in banking and information technology.
---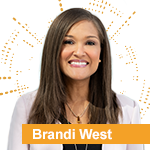 Brandi West is a Marketing leader with 13 years of experience developing brands and engaging consumers.
Today, she serves as Executive Director, Digital Brand & Content Strategy for AdventHealth and drives the development of multichannel content. She fulfilled a career dream with the rebrand of AdventHealth by partnering with countless teams to take a legacy brand into a consumer-centric future. She built the enterprise Social Media strategy and partnered with Web & IT to transform hundreds of disjointed websites into a consumer-centric experience. She launched Reputation Management for AdventHealth, resulting in consistent service recovery, increased brand sentiment and faster responses.