Connections Bytes Speakers
---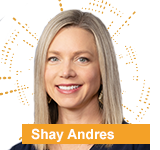 Shay Andres, director of marketing at Yuma Regional Medical Center, is an accomplished marketing and communications leader with more than 15 years of non-profit healthcare experience.  She leads a dynamic team, overseeing organizational brand management, strategic marketing, communications, media relations and community outreach.
Shay understands the true value of divisional partnerships and collaboration to solve problems while keeping organizational goal alignment as a primary focus. She strives to create an environment that fosters trust, creativity and growth.  Shay earned a Bachelor of Arts in Communications, focus in Public Relations with a dual minor in Marketing and Management. 
---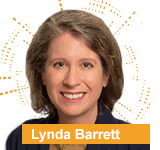 Lynda Barrett has almost thirty years of experience in the health care industry. She joined the Strategic Planning Office of the Emory Healthcare / Woodruff Health Sciences Center of Emory University in 2008, but has worked in strategic planning for almost twenty-five years.
Lynda leads the Strategic Planning Office and manages Strategic Plan development for Emory Healthcare and the Woodruff Health Sciences Center, along with the annual planning cycle activities for Emory Healthcare. Lynda received her M.B.A. from Washington University of St. Louis and B.S. in Finance from Florida State University.
---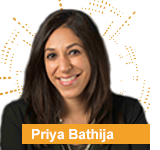 Priya Bathija is vice president, Strategic Initiatives at the American Hospital Association. In this role, she leads the AHA's efforts to guide hospitals and health systems as they promote affordability by improving quality and decreasing cost. In addition, she leads the organization's work on maternal and child health, social determinants, and its exploration of innovative delivery and payment system reforms that will allow vulnerable urban and rural communities to ensure access to essential health care services.
Formerly, Ms. Bathija served as the AHA's point person for inpatient payment and rural hospital issues and as the AHA's liaison to MedPAC. Prior to joining the AHA, she practiced health care law and served as hospital counsel for MedStar Georgetown University Hospital and MedStar Washington Hospital Center in Washington, D.C., and associate general counsel at ProMedica Health System in Toledo, Ohio.
---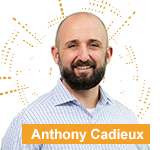 Anthony Cadieux draws from over 15 years of global performance marketing experience within Healthcare and luxury travel verticals. Currently, Anthony is responsible for driving the Digital Marketing Strategy at AdventHealth.
Anthony leads Digital Strategy, Digital Media, Marketing CRM, Analytics and Marketing Contact Center Strategy for the organization. During his tenure, Anthony has led the effort to internalize Digital Marketing efforts across the company while also serving as a core member of the rebrand team for AdventHealth. While not advancing AdventHealth's digital footprint, Anthony enjoys spending time with his wife and kids and loves teaching yoga and meditation.
---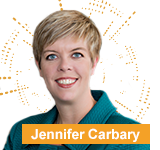 Jennifer Carbary is director of Marketing & Creative Services for Beaumont Health, an 8-hospital system in southeast Michigan. She has a bachelor's degree in Communications from Wayne State University and an M.B.A from Walsh College Jennifer has 25 years' experience in internal communications, marketing and creative services.
Her team is responsible for social media, content strategy, consumer marketing and creative materials for the system. Recently, her team launched a community-based "HealthCareHeroes" campaign to show support for Beaumont team members during COVID, followed by the successful "Safe Care" campaign to recover patient volume from COVID. 
---
Dan Clarin is a leader in Kaufman Hall's Strategic and Financial Planning practice, with a focus on consumer-centric strategies. He advises healthcare executives on a broad range of integrated strategic and financial planning strategies to help them build organizational capabilities to meet the needs of the modern healthcare consumer. Dan's areas of expertise include enterprise planning, and consumer-centric delivery, pricing, market development, and growth strategies.
Prior to Kaufman Hall, Dan held Corporate Strategy and Finance roles at Walgreens, where he led development of a business case for a new customer loyalty program and forecasting efforts for new services at Walgreens' Take Care Clinics. He is a frequent author and speaker on the topics of healthcare consumerism, pricing strategy, and strategic planning.
Dan serves on the Scleroderma Foundation of Greater Chicago Board of Directors, and is a Chartered Financial Analyst (CFA) charter-holder, as designated by the CFA Institute.
---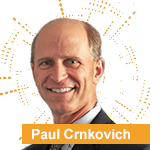 Paul Crnkovich leads Kaufman Hall's consumer practice, working with healthcare leaders to enhance their understanding of consumer expectations and develop strategies for access, experience, and pricing. He is a consumer strategy expert with more than 30 years of consulting and marketing experience in consumer products and healthcare.
Previously, Paul was co-founder and Managing Partner with Cadent Consulting Group, LLC, President of Kantar Retail Americas Consulting, and Managing Director of Cannondale Associates. He also held marketing, sales strategy, and strategic planning positions at the Quaker Oats Company, working on flagship brands such as Quaker Oatmeal and Gatorade. Paul serves as an expert on consumer and retail marketing issues for the graduate program at Northwestern University's Kellogg School of Management. He received his M.B.A. from Harvard Business School.
---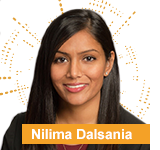 Nilima Dalsania joined the Strategic Planning Office of the Emory Healthcare / Woodruff Health Sciences Center of Emory University in August 2016. She assists in various elements of the annual planning process including the capital allocation process, annual planning retreats, and other strategic planning initiatives.
She has over 8 years of healthcare industry experience. Nilima graduated from The University of Minnesota with her M.H.A. and The University of North Carolina at Chapel Hill with a double major in Economics and Public Policy. 
---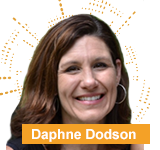 As a research psychologist, Daphne brings 20+ years of qualitative and quantitative research experience to her role as Executive Director, Consumer Insights and Research. Prior to working for UNC Health, she spent her career working for and on behalf of the world's leading pharmaceutical, consumer technology, and consumer packaged goods organizations, delivering actionable insights and developing brand and experience strategies.
Daphne holds a B.S. in Journalism, an M.B.A., and a Ph.D. in Psychology. Prior to joining UNC Health, she led the U.S. Qualitative Healthcare team for Ipsos, one of the world's largest qualitative research firms, and then founded and led a boutique market research firm, Qual-Smart. 
---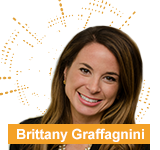 Since joining Ochsner Health's marketing team in 2007, Brittany's focus has been on developing meaningful and effective strategies to acquire and retain patients. In her role as Assistant Vice President of Marketing, Brittany oversees targeted marketing initiatives for hospitals and service lines, CRM and segmentation as well as consumer insights and marketing analytics.
In addition to her various marketing roles within the organization, she also served on the Louisiana Hospital Association's Society for Healthcare Public Relations and Marketing as a board member for four years and in 2015-2016 as Board President. Additionally, she served on the SHSMD Education Committee for several years and was chosen by the society as the recipient of the 2015 Rising Star award.
Brittany attended Louisiana State University for both her Bachelor of Science in Marketing and Masters in Business Administration with a concentration in Project Management and Marketing.
---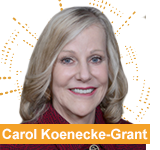 Carol Koenecke-Grant, Vice President of Marketing and Strategy for Regional Medical Center in SC, has over 30 years experience in healthcare business development. She has worked for physician groups, non-profit healthcare systems and academic medical centers and has served senior leadership roles at:  Carle Clinic, Valley Health System, Greenville Hospital System, and Regional Medical Center in SC.
She has served on the national Society for Health Care Strategy and Market Development Board from 2005 - 2014 and speaks nationally about marketing strategy, business development, branding and planning for growth. She received a BA in psychology from Louisiana State University and a MA in counseling psychology from Rollins College in Winter Park, FL.
---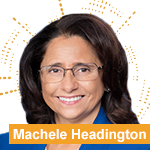 Machele Headington, vice president of marketing and communications, leads Yuma Regional Medical Center's overall marketing strategy and oversees the hospital's Foundation, community programs and initiatives. Ms. Headington began her service with YRMC in 1991 as the director of community relations before being promoted to her current role in 2009. She has enjoyed a rich career in media and public relations that honed her ability to connect people, build ideas and manage relationships with media outlets. Throughout her career, Ms. Headington has built a reputation for creating meaningful experiential connections. She earned a Master of Business Administration from NYIT University.
---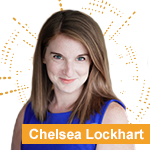 Chelsea Bennett Lockhart is an accomplished marketing strategist with a passion for using unique data to drive marketing success. In her current role as a Marketing Manager at Ochsner Health in New Orleans, Chelsea focuses on leveraging an enterprise-wide CRM system to power targeted acquisition and retention marketing strategies.
Using the power of fully connected data, Chelsea and her team design and run innovative, EMR-integrated marketing automation campaigns to serve up consumer-centric marketing at every interaction.
---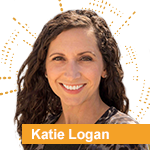 Serving as Chief Consumer and Strategic Planning Officer for Piedmont Healthcare, Katie leads the corporate planning function for the nearly $4B, 11 hospital integrated delivery system along with the development and execution of Piedmont's consumerism and experience strategy. She leads the practices and innovations that emphasize the consistent delivery of patient centered care, while transforming access, choice and overall experience. This includes Piedmont's call center, the Patient Connection Center.
Previously, Katie served as Piedmont's VP for Marketing and Physician Outreach, leading marketing strategy and physician relation efforts. Joining in 2009, Katie supported the cardiovascular service line and physician enterprise as the VP of Strategy and Professional Services leading business development, planning and project management. Prior to joining Piedmont Katie was a management consultant with KPMG.
---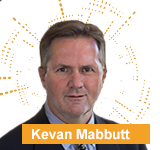 Kevan Mabbutt is the Senior Vice President and Chief Consumer Officer of Intermountain Healthcare. He began serving in this position in August 2017 and brings more than 25 years of consumer-focused experience to the role. He leads Intermountain's efforts to identify and deliver on what consumers need and expect from healthcare. This includes leading the development and rollout of My Health+, Intermountain's digital front door, which empowers patients and members to find, manage, and pay for care in a convenient and seamless way. He also leads Intermountain's marketing, brand, and communications function.  
Prior to Intermountain, Mr. Mabbutt led global experience and insight at The Walt Disney Company (including design and launch of Shanghai Disney Resort, MDX portal and Magic Bands). He also held marketing and strategy leadership roles in media and entertainment in Europe, Asia, and the Middle East. He was born in London, grew up in Africa, and received his bachelor's and master's degrees from Cambridge University in England. He relocated to the US with his family in 2005.
---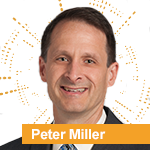 Peter Miller is the Administrator of the Division of Marketing & Communications at Cleveland Clinic, where he is accountable to a staff of over 200 marketing and communications professionals. Peter began his career at Cleveland Clinic as a Market Research Associate in 1991.
Peter received his undergraduate degree in English and Psychology from Kenyon College and his Masters of Business Administration from the University of Wisconsin at Madison. He is the originator of the Marketing & Communications Benchmark Research conducted annually by Endeavor. He is also an avid soccer coach, player and fan
---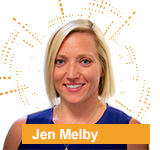 Jen Melby serves as Executive Director of Consumer Experience and Digital Innovation for Piedmont Healthcare, an 11 hospital not-for-profit health system serving nearly two million patients in Georgia, where she is responsible for developing and executing Piedmont's experience strategy. She leads the delivery and operationalization of innovations and programs focused on transforming access and overall experience for patients.
Joining Piedmont in 2012, Jen supported the service lines and physician enterprise as Director of Strategic Development and Performance Improvement, leading business development, strategic planning, process improvement and business intelligence. Prior to Piedmont Jen was a management consultant with FTI Consulting.
---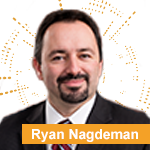 Ryan Nagdeman is responsible for the strategic marketing for Rush University System for Health. This includes the digital presence and all consumer, students and physician (B2C, B2B) marketing efforts for Rush University, Rush University Medical Center, Rush Copley Medical Center, Rush Oak Park Hospital and Rush Health. He leads all advertising campaigns, targeted marketing, marketing administration and digital properties, including the web and social assets.
Ryan and his teams determine marketing strategy the system working with stakeholders across the organization. Ryan supports the organization's senior leaders to achieve the strategic plan goals of the organization and shares marketing strategy, plans and results with the leadership of the system and the Board of Directors.
---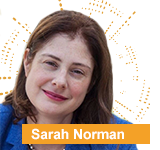 Sarah Norman is Chief of Community Development, overseeing employment, housing and other social determinants of health strategies at Sheppard Pratt. 
Previously, Ms. Norman served as National Director of Healthy Homes & Communities at NeighborWorks America, where she launched a national initiative to better connect health, housing and community development. At the Centers for Medicare & Medicaid Services, she led the Rate Review Grant Program and provided oversight and compliance advice for the Oversight Group.  Ms. Norman also served as senior health policy advisor for Congresswoman Louise Slaughter. In addition, she served as Bureau Chief and Senior Advisor at the Baltimore City Health Department, transforming the lead poisoning prevention program into a nationally-acclaimed healthy homes bureau. 
Ms. Norman received both her bachelors and master's degrees from Harvard University. She also has served on multiple Boards, including Baltimore Medical System, the Harvard Alumni Association, and the Harvard Club of Maryland. 
---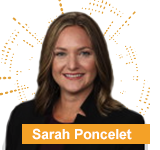 Sarah is the Director of the Business Strategy & Planning team. Her team supports enterprise strategic priorities for Mayo Clinic to ensure alignment with the institutional plan. She also works in Corporate Strategy supporting senior leadership to define strategy and align operational plans to the broader strategy.
Sarah has worked in patient access management and marketing analytics and implementation for Mayo Clinic. Sarah was a Financial Analyst for IBM in Rochester, MN. She holds a M.B.A. from Augsburg College and a Bachelor of Science in Business, emphasis in Marketing from St. Cloud State University.
---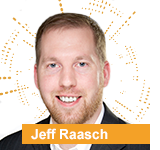 Jeff Raasch leads the social media team and facilitates content strategy as Head of Content at University of Iowa Health Care.
He joined UI Health Care in 2016 as the first full-time social media hire for the health system, and now oversees the @uihealthcare, @uichildrens, and @iowamed accounts.
Before transitioning to marketing, Jeff spent 10 years as a newspaper reporter. Jeff and his wife Cassie have two boys, Mills and Bode, and live near Iowa City.
---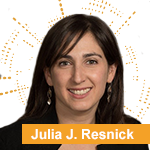 Julia Resnick is the senior program manager for strategic initiatives at the American Hospital Association, where she supports the AHA's efforts to promote affordability and value in the health care system by improving quality, enhancing the patient experience and decreasing cost. Over her seven year tenure at the American Hospital Association, Julia has been committed to advancing AHA's population health work, including leading the Association for Community Health Improvement, AHA's professional membership group for community health leaders. She has had numerous publications and speaking engagements across the country connecting the issues of population health, equity and value. Julia previously worked at NorthShore University HealthSystem. 
She received a Master of Public Health degree at Hebrew University's Braun School of Public Health and Community Medicine and Bachelor of Arts in sociology from Bates College.
---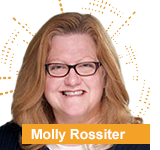 Molly Rossiter is a media relations/communications specialist and writer with University of Iowa Health Care and is the primary media liaison for University of Iowa Stead Family Children's Hospital. She joined UI Health Care in 2011 following a 22-year career in journalism.
She works with local and national media on a variety of patient, health, and research topics, and led the media outreach during the "Hawkeye Wave" and Carson King events. Molly has two adult children, Justin and Kimberly, and lives near Iowa City with her dog and cat, Ceili and Mattie.
---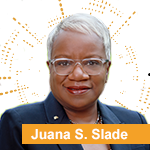 Juana Spears Slade, CDM, CCF, is chief diversity officer and director of language services with AnMed Health, South Carolina's largest private, not-for-profit health system and one of the first acute care health systems in the State to dedicate full-time resources to strategic diversity management. 
Under her leadership AnMed Health has developed a comprehensive, integrated diversity and inclusion strategy in support of the organization's increasingly diverse patient population and workforce. AnMed Health's transformative work in cultural and linguistic competence has been recognized by the US Department of Health and Human Services Office for Civil Rights; the Robert Wood Johnson Foundation; the South Carolina Hospital Association; the South Carolina Chamber of Commerce; and the Institute for Diversity in Health Equity (IFDHE), 
Juana, a recipient of the Calder D. Ehrmann Outstanding Individual Diversity Leadership Award issued by The Riley Institute of Furman University (Greenville, SC); and the Fred D. Hobby Diversity Ambassadors Award from the Institute for Diversity in Health Management. She is a member of the Board of the South Carolina Hospital Association and chair of the Alliance for a Healthier South Carolina.
---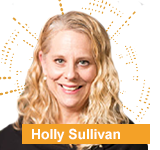 Holly Sullivan leads the development and implementation of a strategic marketing framework at Spectrum Health that directly links the organization's strategy to its marketing activities and brand experience.
Holly's work supports the creation of outcomes-focused marketing programs that assist business units in achieving their goals for consumer acquisition, engagement and retention.
Holly is also the SHSMD Board President.
---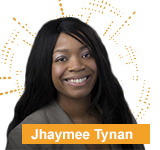 Jhaymee Tynan, PMP®, PfMP®, FACHE® is Assistant Vice President, Integration at Atrium Health, Charlotte, N.C., where she leads the system's Integration Management Office, which provides day-to-day operations and strategy leadership for post-merger integration activities with current and new partners.
During her tenure at Atrium Health, she has led several high impact strategy projects, including the development of world-class growth plans for oncology and pediatrics service lines. Before joining Atrium Health, Ms. Tynan was Business Transformation Manager at Deloitte Consulting in the Global Life Sciences and Healthcare Practice. Prior to that, she had a successful career in banking and information technology.
---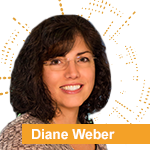 Diane Weber, R.N., B.S.N., M.H.A., is the executive director of the Society for Health Care Strategy and Market Development (SHSMD) of the American Hospital Association based in Chicago, IL. Here she engages staff, volunteers, faculty, committees, and board members in providing thought leadership to health care strategists across the country whose specialties include planning, marketing, business development, communications, public relations and physician relations.
Prior to SHSMD, Diane led knowledge management and health care quality improvement at Vizient (formerly known as University HealthSystem Consortium). Earlier at The Joint Commission Diane contributed to the initial establishment of national performance measures. Diane's early days in health care were spent in critical care nursing. She has written and spoken on topics pertaining to health care performance improvement, knowledge management, and the future role of the health care strategist.
---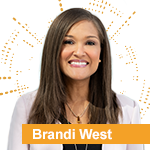 Brandi West is a Marketing leader with 13 years of experience developing brands and engaging consumers.
Today, she serves as Executive Director, Digital Brand & Content Strategy for AdventHealth and drives the development of multichannel content. She fulfilled a career dream with the rebrand of AdventHealth by partnering with countless teams to take a legacy brand into a consumer-centric future. She built the enterprise Social Media strategy and partnered with Web & IT to transform hundreds of disjointed websites into a consumer-centric experience. She launched Reputation Management for AdventHealth, resulting in consistent service recovery, increased brand sentiment and faster responses.