Connections Bytes Sponsors
---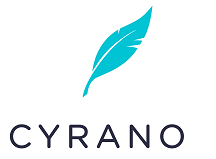 Cyrano is an all-in-one video platform focused on helping companies in the healthcare industry and member associations strategize through the creation, storage and distribution of dynamic video.
Our solutions will create a better work environment while simultaneously engaging audiences and driving them to action. 
---

Healthgrades enables health systems to drive enterprise growth through smarter patient acquisition and retention. Partnering with healthcare's leading intelligent engagement platform and the #1 site where Americans find a provider, hospitals ease patient access, improve network utilization, and drive high-value service line cases. Our services accelerate intelligent engagement throughout the patient journey using actionable insights to deliver measurable clinical and financial outcomes.
---

R1 RCM is a leading provider of technology-enabled revenue cycle management (RCM) solutions which transform and solve revenue cycle performance challenges across hospitals, health systems and physician groups. The R1 Patient Experience Platform addresses imperatives for patient acquisition and retention as well as resource optimization and operational effectiveness at every step in the patient journey to help organizations stand out in their market. 
---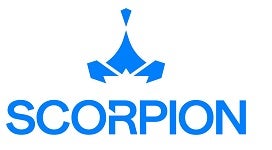 Scorpion is a premium provider of marketing and technology solutions for the healthcare industry. As a partner for hospitals and health systems, Scorpion delivers a better way through honest guidance, effective strategies, and award-winning advertising technology for clients who need a clear path forward. 
---
Coffey Communications is a national leader in direct mail, website redesign and healthcare content for hospitals, health systems and health plans. Coffey's custom solutions help organizations engage patients and members with credible healthcare information.
---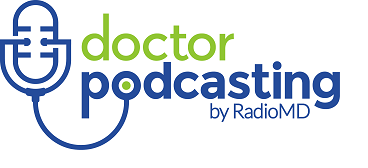 DoctorPodcasting provides a turnkey system for creating your hospital's own podcast library. The podcasts feature your doctors, reach your target audience, and live on your website, social media, and popular podcast platforms (Apple podcasts, Spotify and more). Podcasts are a powerful tool for marketing to patients, engaging referring physicians, and communicating quickly during a crisis.
---

The experts at IQVIA Healthcare Solutions integrate unmatched data, advanced analytics, and innovative technology to power better decision-making for transformational health outcomes and improved business results.
---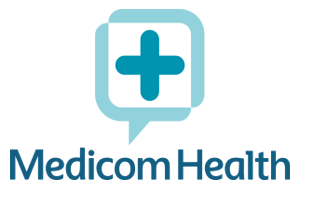 Online health risk assessments (HRAs) are our passion! Over a thousand influential hospitals trust Medicom Health to convert millions of online visits to office visits or virtual care visits. Our versatile health awareness tools & technologies are incredibly potent patient engagement solutions. We have dozens of case studies showing how our clients grow service line revenue. 
---

Podium is a customer messaging platform that enables companies with a local presence to conveniently connect with their customers at critical touchpoints to help them strengthen their business. By conveniently facilitating millions of customer interactions, such as driving customer-generated online reviews and providing improved customer messaging tools, Podium serves more than 55,000 local businesses in the United States, Canada and Australia.
---

theEMPLOYEEapp was created by communications and HR professionals to address the challenges organizations face communicating with a dispersed and deskless workforce. theEMPLOYEEapp is an internal communication and engagement solution that allows workers to have fast and easy access to the information, documents, and resources they need to succeed in their work.
---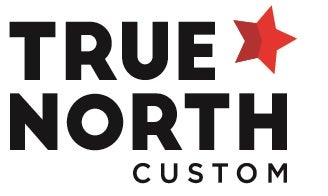 True North Custom is an innovative content marketing agency focused on growth and engagement. Our passion is helping healthcare organizations build audience and affinity, drive revenue growth and optimize marketing technology outcomes. 
---
Spectrum Health
---

Binary Fountain provides the leading customer experience and online reputation management platform for enterprises, healthcare organizations and small and medium-sized businesses. Anchored in its Natural Language Processing (NLP) technology, the cloud-based platform mines customer and employee feedback from surveys, online ratings and review sites, social media and other data sources to equip organizations with actionable insights needed to improve brand loyalty, increase engagement, attract new customers and drive sustainable bottom-line results.
---

Eruptr is comprised of leading health experts in Search Engine Marketing (SEM),  Social Media Marketing, Banner Advertising, Risk Assessments and most importantly, conversion solutions that yield measurable ROI. Eruptr targets and engages online users at the exact moment they are seeking information, solutions and treatment. Our campaigns produce competitive leverage, maximize advertising dollars and provide higher patient conversions than any other advertising medium. 
---

Lexington Writing Firm is changing how healthcare content is imagined, strategized and written. We create equity-focused content that attracts new patients and strengthens community trust in your expertise. Our process includes diversity and language barrier reviews, ensuring that content engages as many patient populations, physicians and staff as possible. Together, we can develop content that is more inclusive and community focused than ever before. Let's create content that truly connects.
---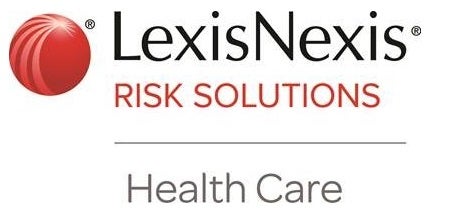 The Health Care business of LexisNexis Risk Solutions has mastered the art of combining, analyzing and delivering data and analytics to optimize quality, performance, and impact across health care entities. Our solutions leverage the industry's most robust and accurate provider data, comprehensive public records, proprietary linking and claims analytics, predictive science, and computing platform to transform the business of health care.
---

LionShare has been committed to the healthcare industry for more than 25 years. Nationwide, we collaborate with health systems to make data-driven decisions. We build long-term, strategic, and trustworthy relationships. DIATA™, LionShare's BI tool, includes CRM and gives you the power to harness your data to target individuals, create more sophisticated and automated marketing campaigns, and report the return on investment (ROI). LionShare helps you grow healthy relationships in your community.
---

Welltok, formerly Tea Leaves Health, is an award-winning consumer activation solution company that improves people's total wellbeing. Only Welltok leverages proprietary data and advanced analytics to engage consumers in personalized and rewarding ways to drive action. Our solutions integrate data-driven SaaS software, curated resources and professional services to help health plans, self-funded employers and health systems support healthier, happier populations.