Leakage or Keepage: Creating Nimble Strategies for Both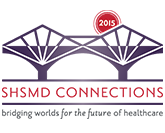 Growing your business is getting harder and leaders are more anxious to see results. Developing new strategies while being nimble enough to make course corrections are requirements for success. Leakage and keepage strategies are getting the attention of healthcare executives and physician relations leaders nationwide as they prepare for the future of network referral management. Learn the difference between leakage and keepage and what strategies are needed to get results. Case studies will be presented by a healthcare organization that retooled its physician relations approach to improve volume. Hear about the strategies deployed, lessons learned, and results achieved.
Members, to view this protected content, log in above.