Network Leadership-Capacity Teams Trump Competence Building
---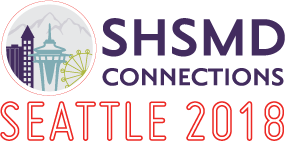 An interactive "fishbowl" discussion between 4 panelists and rotating members of the audience about how to design a Health System Fellowship that implements SHSMD Bridging Worlds as an internal Engine of Innovation. Panelists will share experience in a graduate program focused on capacity building as well as building the skills identified in Bridging Worlds. Before beginning the fishbowl discussion, the panelists will briefly make the distinction between capacities and competencies, then present a general sketch of a fellowship program based on their shared experiences around collective leadership, network teams, and the core elements of personal development and capacity building.
Speakers
Monica Cohen, Director of Research and Insights, SecondMuse
Bill Koenig, Senior Advisor, Cambridge Management Group
Shelly Powell, Vice Presdient of Patient Care Services, Virginia Mason Medical Center
Meg Steele, Vice President, Chief Learning and Diversity Officer, Providence St. Joseph Health
​​​​​​​Members, to view this protected content, log in above.