Evolution or Revolution: Your MarCom Department Must Change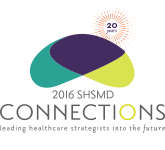 Healthcare is evolving rapidly, which has changed the approach used by marketing and communication professionals. Although necessary, assessing and re-engineering a marketing and communication department is incredibly difficult to navigate on your own. Attendees will learn how to approach design, incorporate best implementation practices, set priorities for marketing and communications resources, and better align themselves with the organization's vision and strategic plan. This session will help participants build a case for change in their organizations, and provide guidance to help them reach their ultimate destination. Presenters will also share lessons learned: the good, the bad, and the ugly.
Members, to view this protected content, log in above.